Sliding Wardrobes
We have developed a completely bespoke sliding wardrobe system using our wealth of experience that we have gained over the past 30 years. Our sliding wardrobe system uses a unique track system for effortless gliding. Externally a sliding door wardrobe's main feature is the sliding doors, and with our range of sliding doors you have literally thousands of options to choose from. All of our sliding doors are available in a range of finishes including glass, mirror, wood effect, painted, patterned and much more. All of these different finishes can be supplied in hundreds of different colours and options, giving you endless possibilities on the style of your new sliding wardrobe.
Internally your new sliding wardrobe can be completely customised to your exact specification. The choice and possibilities are endless as there is no restriction on the placement of internal partitions, so we can completely customise the interior of the wardrobe to your exact taste. Shelves, drawers, hanging poles and other custom storage solutions can be fitted in any configuration in as many or as few places as you desire.
Sliding wardrobes can be manufactured to be free standing or alternatively made to fill an opening within a room to achieve the look of fitted furniture. All our wardrobes are made bespoke to suit each and every project which ensures that you are given the choice to create your new wardrobe according to your exact size requirement both in height and width for an exceptional result.
If you are looking for some new sliding wardrobes but are not exactly sure what you want, one of our design team can visit you at your home and discuss the options available as well as show you some examples. During this visit we will take a technical measure of your bedroom and then supply a 3D rendering of what your new bedroom could look like based on the design meeting as well as supplying a cost breakdown and various customisable options. This unique service is completely free of charge with no obligation to proceed. Take a look at some of the examples below to get some inspiration for your new space.
Take a look through some examples of what can be achieved with our sliding bedroom range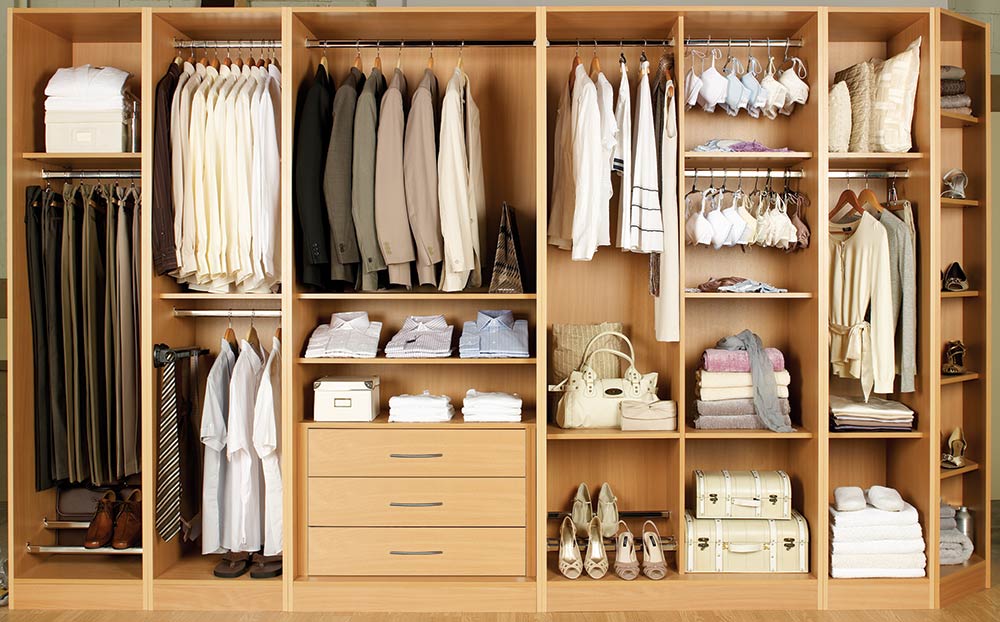 All of our wardrobes have completely customisable internals. From the style to the design we can design the inside of your wardrobe to suit you. There are lots of different choices when it come to design from plain white in matt or gloss to a wood effect pattern and much more.
The layout of all wardrobe internals is also completely customisable including shelves, rails, drawers and even custom storage solutions for your own unique items such as watches, cuff-links and other specialist items. All internal fitments can be made to any size and set to any height, for example you may have one section with just two shelves set 600mm apart and you could have another section with 10 shelves set 150mm apart.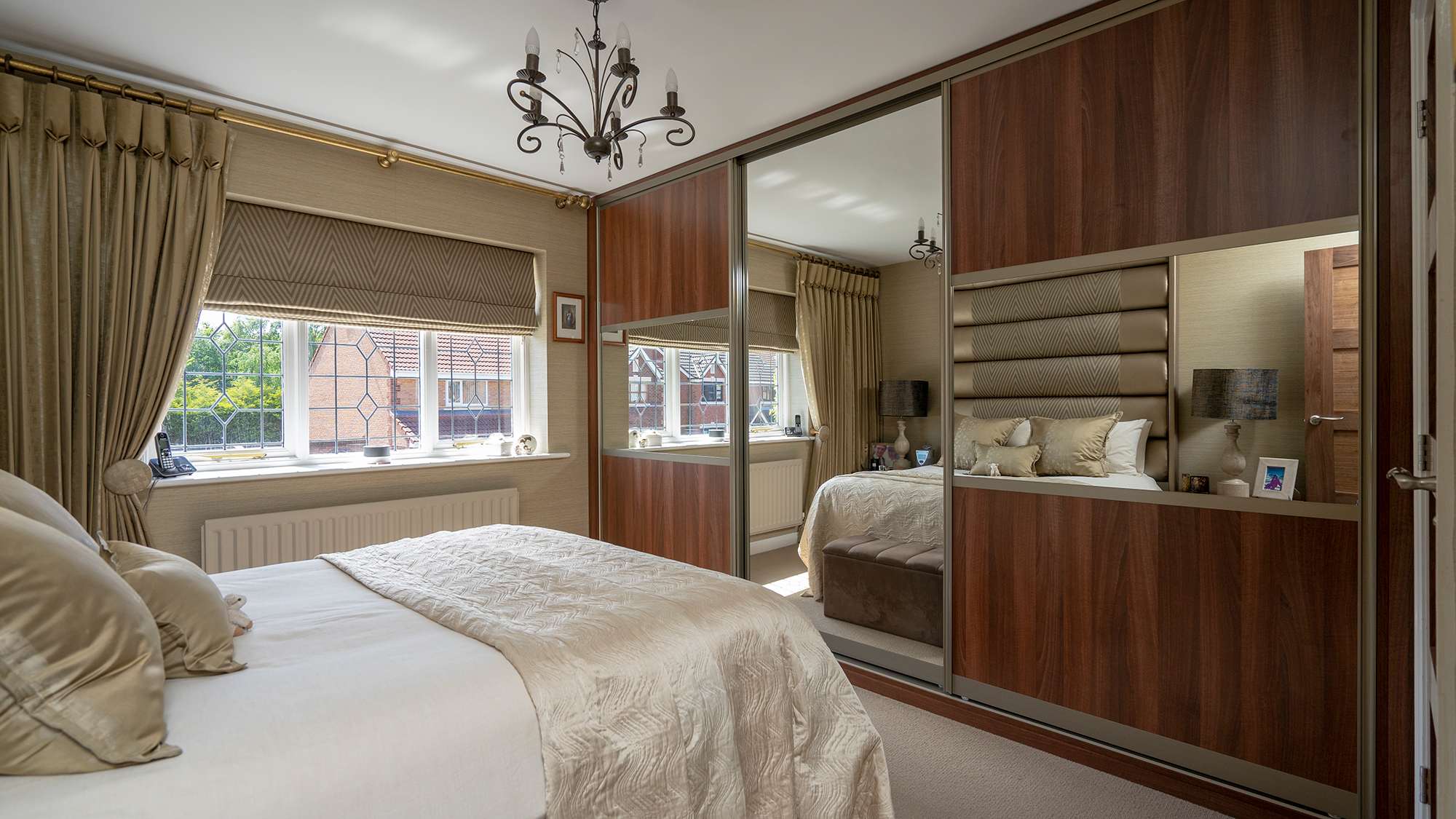 Walnut sliding wardrobe, Liverpool
Replacement walnut sliding doors and bespoke matching bedside cabinets manufactured and installed in Liverpool.
VIEW THE PROJECT