Free Kitchen Design Service
When thinking about having a brand new kitchen fitted, often the hardest decision is to know what style and layout will suit you and your family the best. Here at Cleveland Kitchens we have an in-house design team that are experts at making the most out of the space you have on offer, as well as finding the perfect kitchen to suit you and your personal style.
One of the services that we offer is a free no obligation kitchen design and quotation service. As part of this service, a member of our sales team can visit you at your property to complete an initial meeting with yourselves to understand more about the style of kitchen you would like and bring along some sample doors and worktops for you to take a look at. While at your property we will complete an on-site technical survey of your kitchen, taking accurate measurements of the complete space and making a note of any unusual objects within the room such as columns.
We will then work with our in house design team to complete a 3D rendering of how your kitchen could look to give you a feel for the end result before you have invested any money, giving you complete control over the finished result. We will also complete a proposed layout diagram with a break down of all the individual components that will be required when installing your new kitchen. This process enables us to create a fully bespoke and accurate quotation for your new kitchen.
Once your kitchen design is complete we can then work with you to make and compare changes to any part of the kitchen such as layout, doors, worktops and colours. The aim of this process is to find the perfect kitchen for you at a price that fits your budget.
Example kitchen layout plan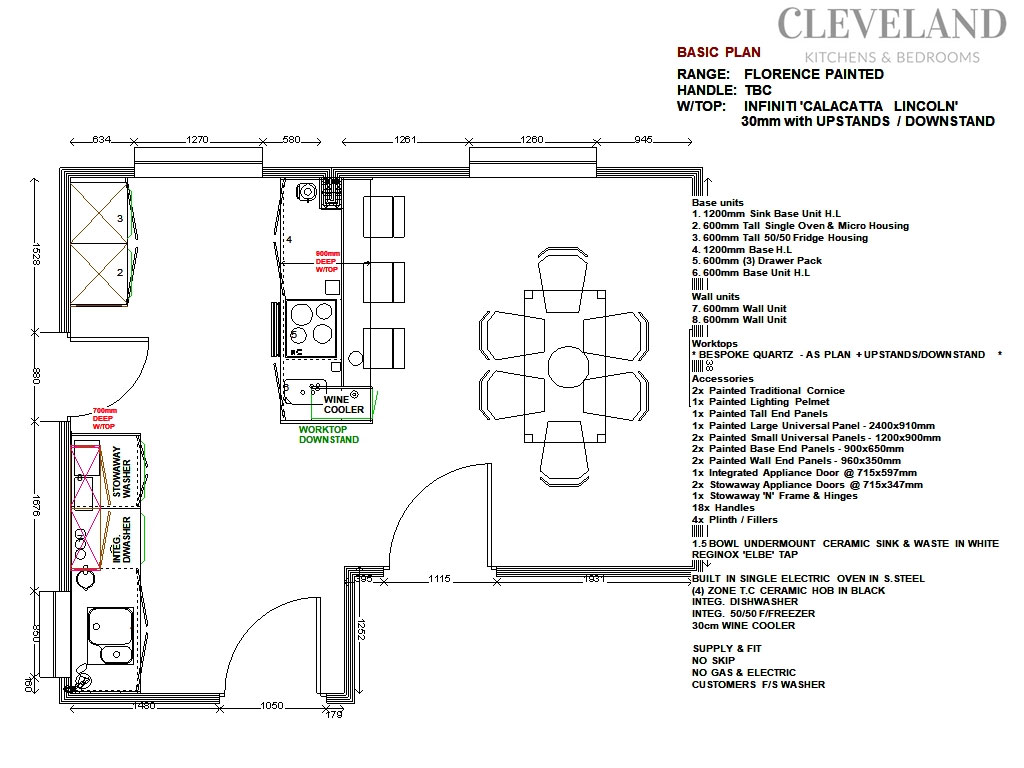 Our example kitchen layout plans are a perfect way to see how much space your kitchen will take up and get a feel for the flow of the new space. This is particularly useful if you are having a new extension built or you are altering an existing space possibly combining two rooms into an open plan space.
Example 3D plan of kitchen design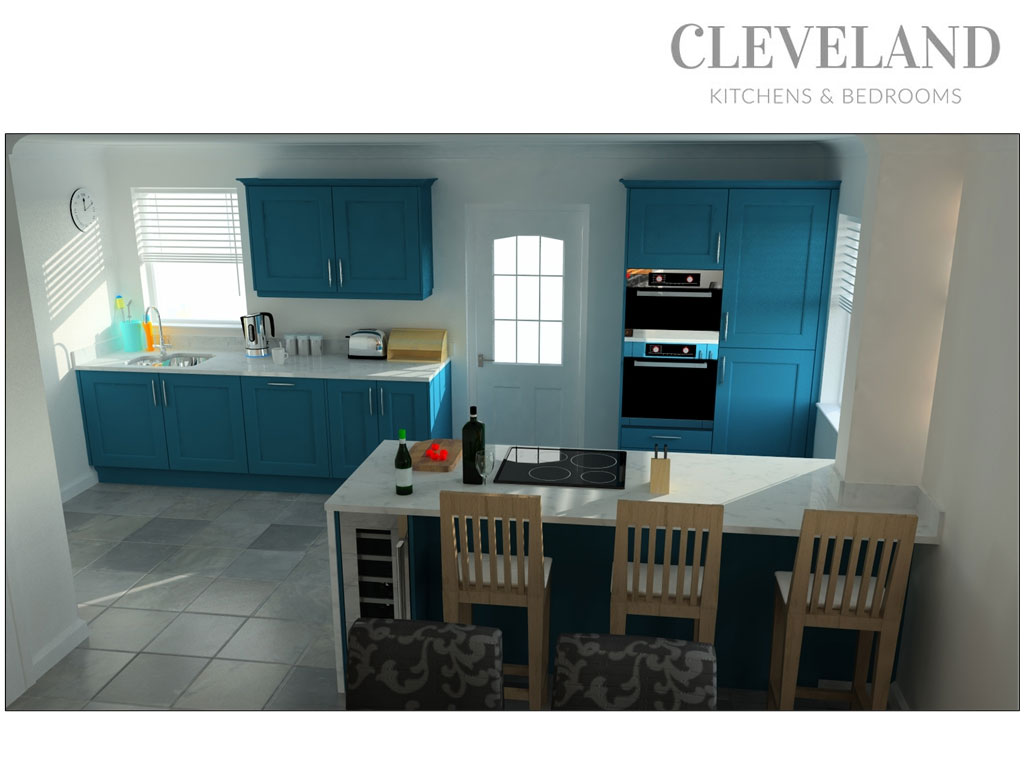 The above image show one of our example 3D kitchen plans designed by our in house kitchen design team. Having a 3D plan drawn up is the perfect way to visualise your new kitchen and make any necessary changes before they are set in stone. 
If you are thinking of having a new kitchen fitted, give our sales team a call on 0151 549 1398 or contact us here for a no-obligation kitchen design and quotation.