Kitchen Refurbishments
Whether you purchased your old kitchen from Cleveland or another company, if your units are still in good order and you want to give your kitchen a fresh new look one option is to replace the visible areas of the kitchen and keep the original units in place. This is a cheaper alternative to replacing the whole kitchen and gives a fresh new look.
A popular choice among our clients when looking to update their kitchen is to replace the doors and worktops whilst keeping the units and appliances the same, some clients opt to replace the appliances as well as our service is completely flexible you can replace as much or as little as you want. Sometimes a door replacement is all that is requires to update the look of the kitchen.
We have worked on hundreds of kitchen refurbishments projects where the clients have opted to keep the original units giving us the experience to know what will and wont work. For some clients they have been unable to find a door that will match the bolt pattern of their units, this is no problem for us with our in-house manufacturing facilities we can manufacture doors to fit any unit type.
We can also change or add in just a couple of new units if you want to change the layout slightly without replacing the whole kitchen. On many of our door upgrades we have found the need for just one of two extra new cabinets which has completely changed the design and feel of the kitchen making it much more suitable for the clients everyday use.
Take a look through some examples of the kitchen refurbishments that we have done below: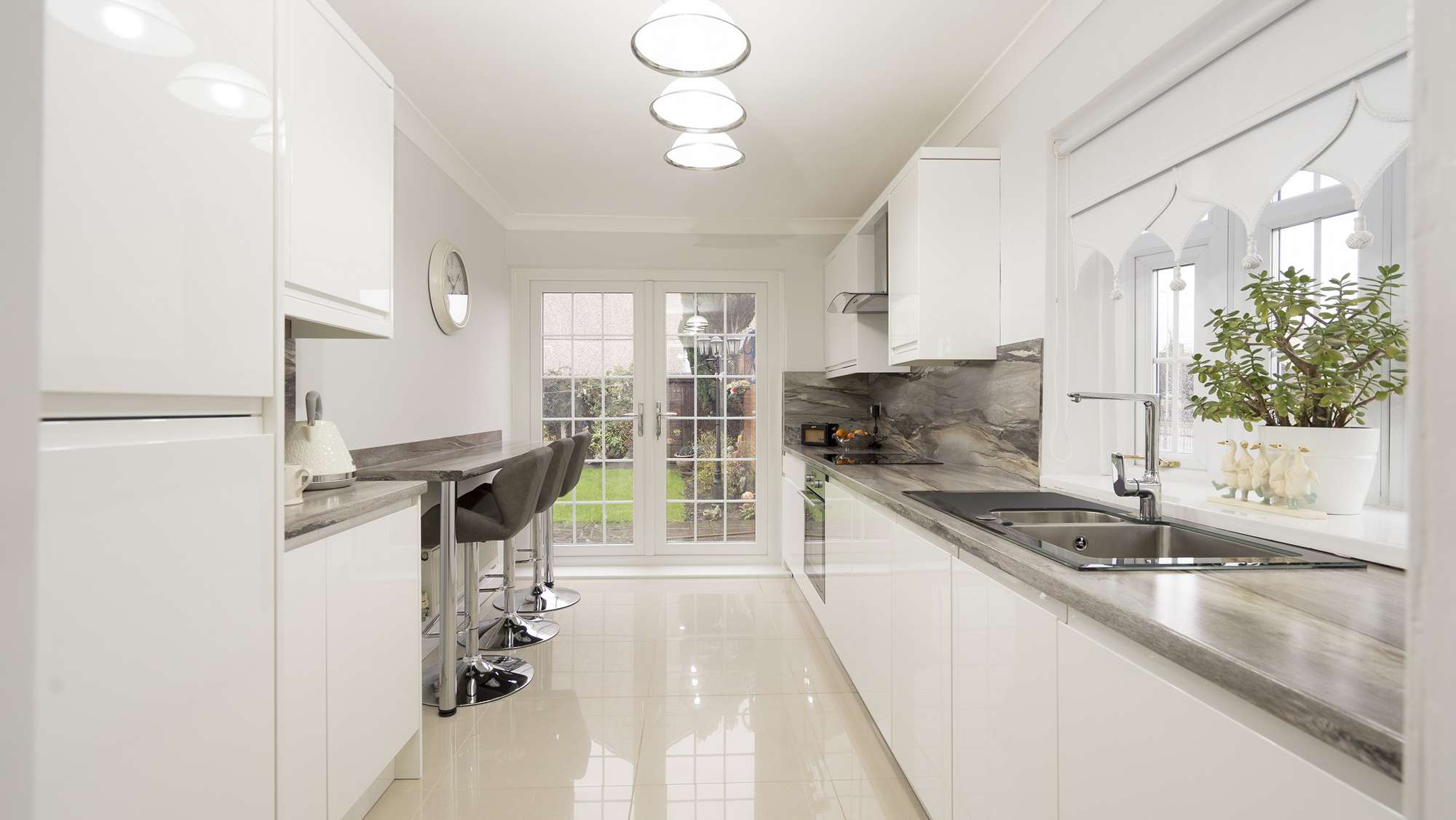 Kitchen Door Replacement, Liverpool
After fitting the original kitchen 20 years ago, we went back to replace the doors and worktops to give this fantastic kitchen a new lease of life.
Kitchen Door Replacement Liverpool