Traditional Kitchens
Traditional kitchens take influence from the iconic design eras from the past including Edwardian, Victorian, Farmhouse and more. Today we take advantage of the most successful timeless designs and combine them with the latest technology to make a kitchen that not only transcends time with it's beautiful aesthetic but also offers the convenience and function found in modern kitchens. Traditional kitchens are full of character, charm and detailing adding warmth to any home.
We have a wide range of kitchen components to make the perfect traditional kitchen. Shaker, panelled and slab doors are all popular with traditional kitchens and can be standard or set within a frame to achieve your desired look. Door finishes can vary and included stained/oiled wood, vinyl as well as painted. Granite worktops are often found in traditional kitchen with detailing on the outer face adding layers and character to an often overlooked component. Elaborate detailing on cooker hoods, islands, glass cabinetry, cabinet legs and plinths all add drama to a traditional kitchen.
The advantages of modern integrated appliances enables us to hide almost any type of appliance within your new kitchen, meaning that we can achieve all of the functionality found in the most modern kitchens without compromising on the design. We also have a range of appliance such as cookers, hobs and sinks that have all been designed to fit perfectly with traditional kitchens.
Take a look through some examples from our traditional kitchen range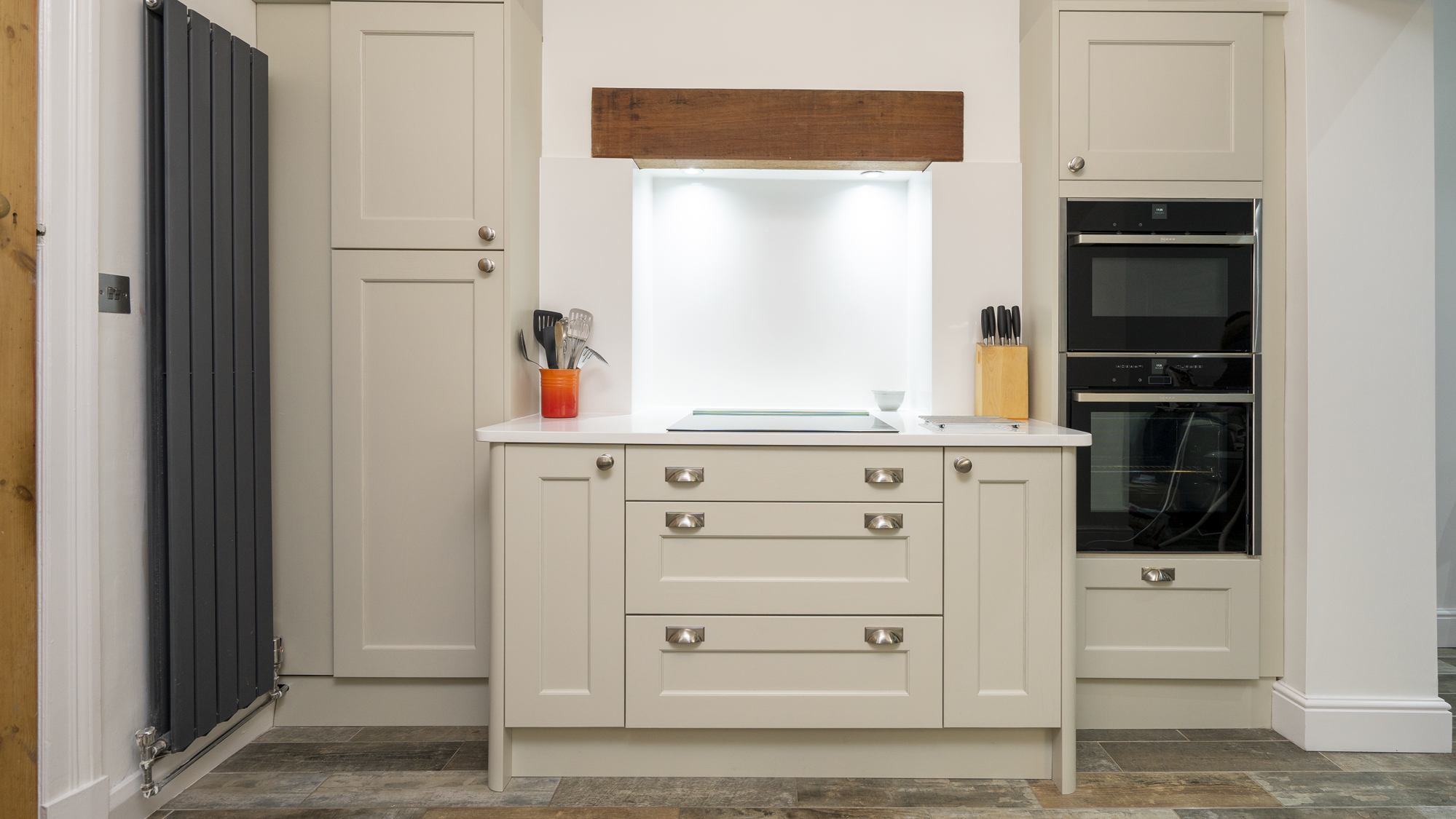 Ash Kitchen, Widnes Cheshire
This new kitchen was part of a larger renovation adding a new open plan space to their existing kitchen.
VIEW THE PROJECT
Shaker Kitchen Huyton
After shopping around on the high street the homeowners of this large family home came to us to see if we could price match their quotation. Not only did we beat the price, but we also supplied a kitchen that the homeowners said "was of much better quality" than what they had seen in a large high street retailer.
VIEW THE PROJECT