Walk-in Wardrobes
Create the perfect storage solution for your personal wardrobe with one of our walk-in wardrobe solutions.  With no limitation on size and design, you can create a bespoke storage solution that is perfect for you and your home. All of our walk-in wardrobes are manufactured individually to a bespoke design so that each and every customer gets exactly what they want and ensures your new wardrobe is completely bespoke to you.
All of our walk-in wardrobe solutions are typically made up of several floor to ceiling open cabinets that will house a range of drawers, shelves, hangers and other bespoke storage solutions. We will also often supply a central cabinet that is placed in the middle of the room for housing personal possessions such as watches, cuff-links, jewellery and handbags, as well as providing a stunning focal point. 
Just as the layout is completely configurable, the design and style of the wardrobe is also complete customisable, We have a range of different materials that can be used in the manufacture of your new wardrobe as well as a wide range of different finishes including mirrors, glass, timber, painted, gloss, vinyl and much more.
Take a look through some examples of what can be achieved with our walk-in wardrobe range
Walk-In Wardrobe Case Studies
Walk-in wardrobe, Wirral
Supply and installation of a custom made walnut affect walk in wardrobe, featuring a range of shelving, cupboards, drawers and open hanging areas.
VIEW THE PROJECT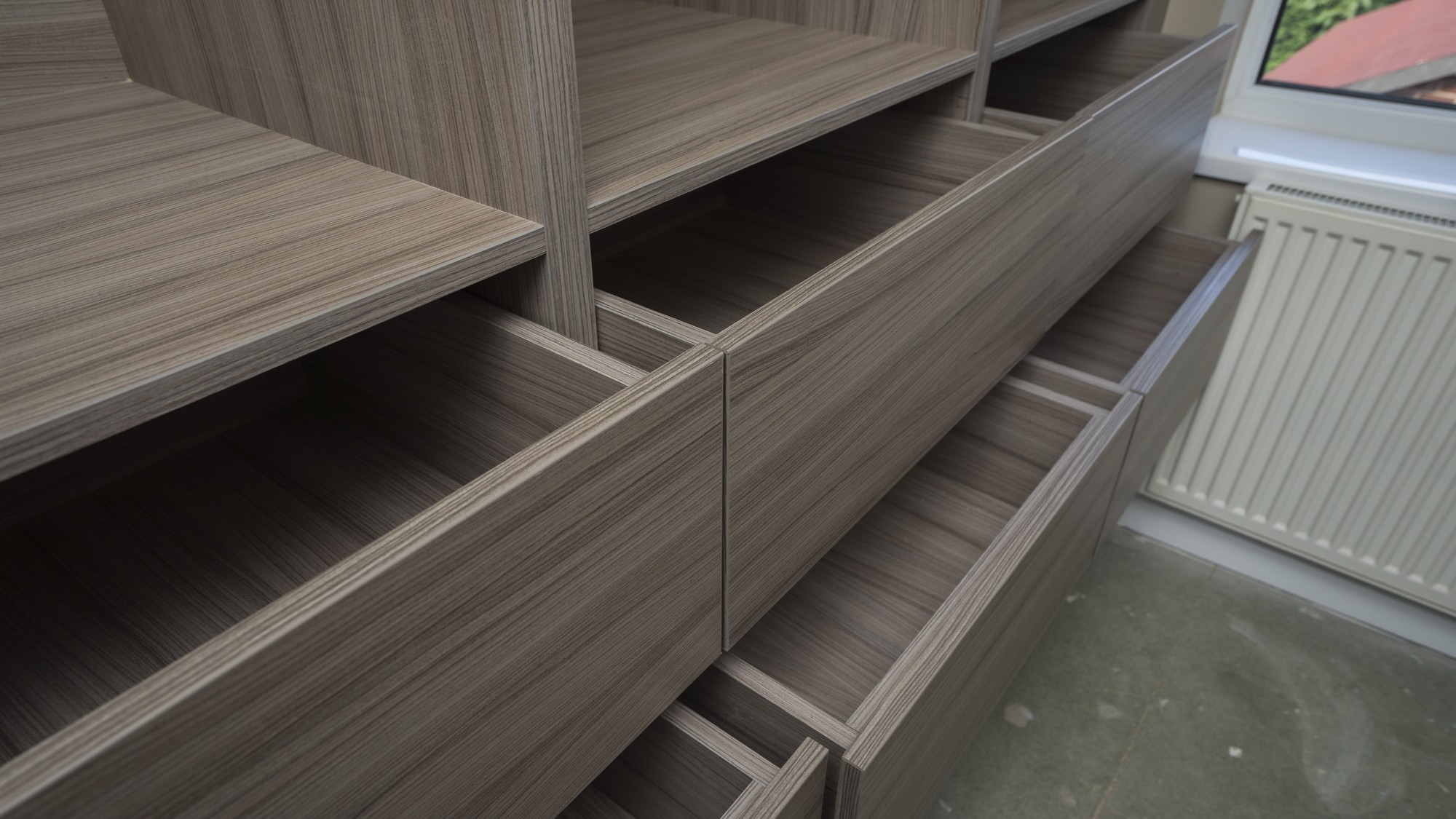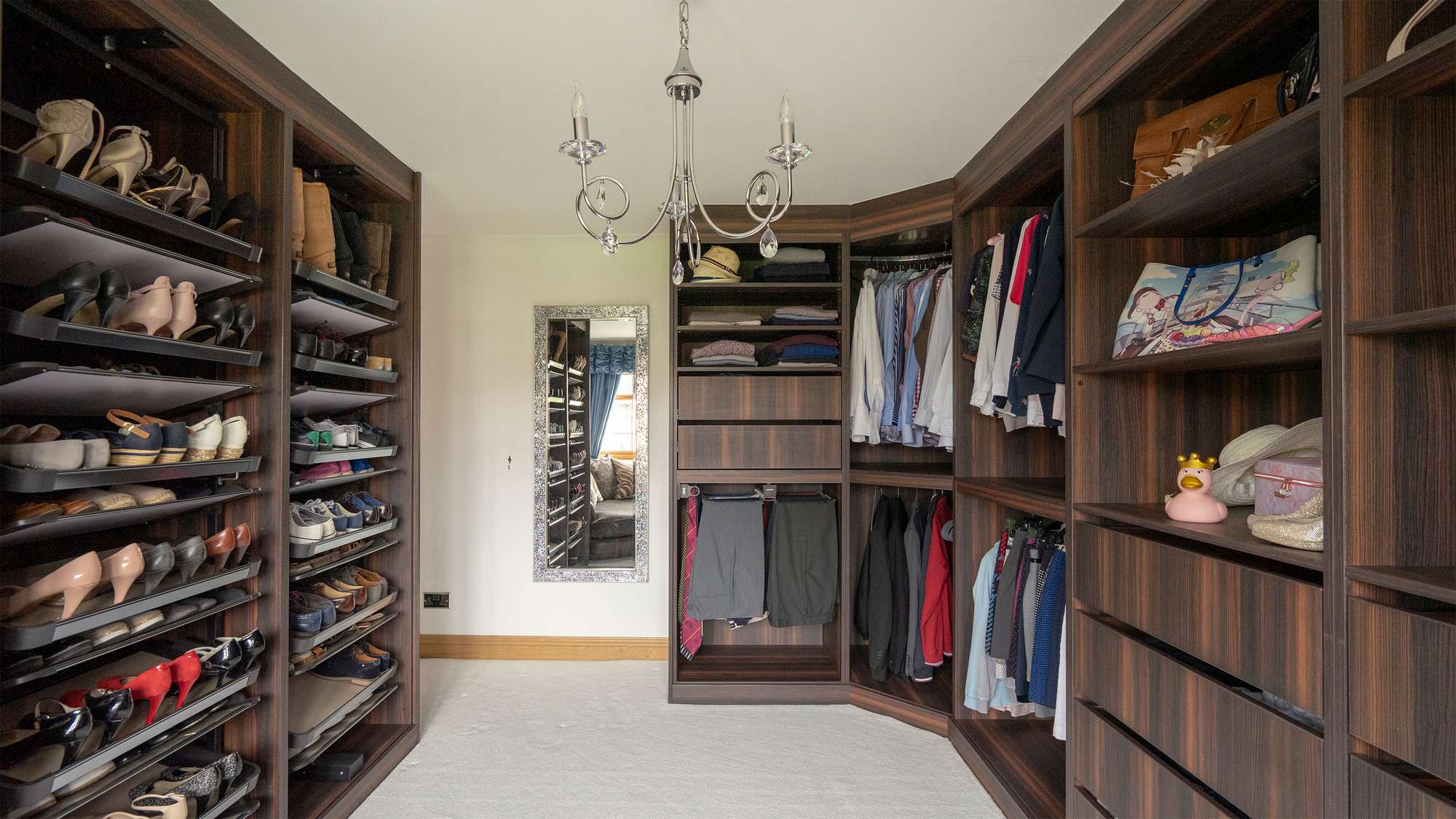 Walk-in wardrobe, Widnes
Design and installation of a large walk-in wardrobe for a client in Widnes, featuring lots of storage, rotating shoe racks and pull out clothing hangers.
VIEW THE PROJECT