Modern Kitchens
Modern kitchen design dates back to the 1950's, a design movement that embraced clean sleek lines and simplicity. However we generally think of simple sleek lines, minimalist decoration and linear layouts, all combined with the latest technology in both materials and appliances.
Simplicity is the key to a modern kitchen, allowing the natural beauty of the materials to shine. Our handle-less and slab doors are the most popular choice when designing a modern style kitchen and are often combined with a granite effect or real wood worktop. Appliances are often hidden within the kitchen cupboards and hardware is kept to a minimum contributing to the minimalist look of the kitchen.
We have a huge range of doors, worktops, appliances and hardware on display in our Kirby showroom that are suitable for this kitchen style and our team are always on hand to help pick out components that will be suitable for you new kitchen design and budget.
Take a look through some examples from our modern kitchen range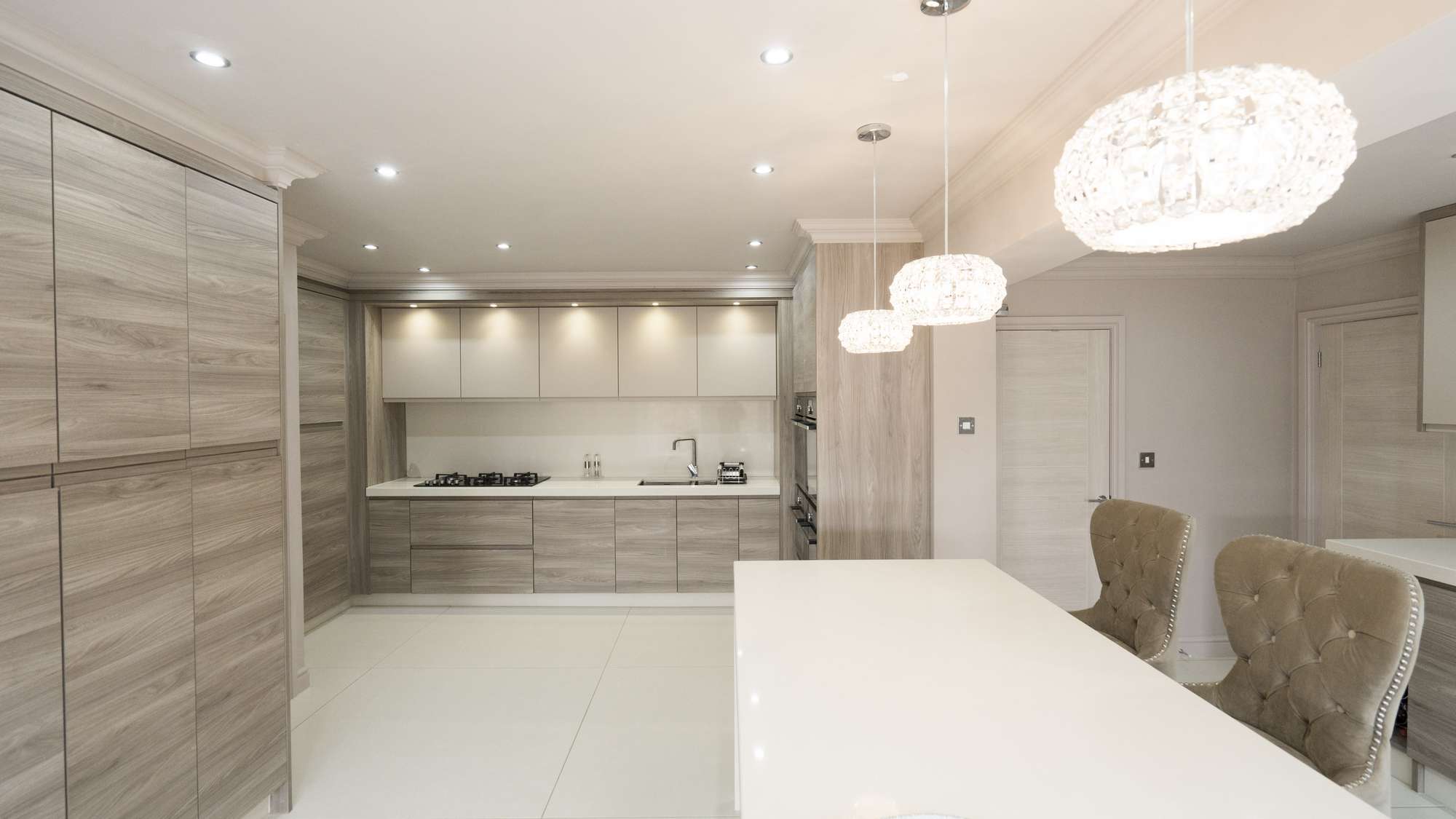 Walnut Handleless Kitchen Liverpool
WOW, this kitchen has it all and more lots of space for dining and entertaining as well as an abundance of storage, lots of appliances and a high end fit and finish from our designer kitchen range.
VIEW THE PROJECT
Modern Kitchen, Liverpool
Living a busy family life means that for some of us the kitchen needs to be low maintenance, extremely functional and have lots of storage. This modern kitchen does all that whilst looking great too.
VIEW THE PROJECT