Kitchen Showroom Liverpool
Looking for kitchen, bedroom or custom cabinetry? Our showroom on the Kirkby industrial estate is a must visit. We have a huge selection of products on show including 10 full sample kitchens on display to help you make the perfect choice for your home.
Our experienced showroom staff can help guide you through our large range of kitchens to find the perfect kitchen for you. We have several options for every kitchen style and type with various materials for manufacturing every component, this large choice gives us the ability to create a kitchen that is completely bespoke to you. Within our showroom we have 100's of sample doors, over 100 handles on display and a massive range of sample worktops to choose from.
One of the unique features of our showroom is that we manufacture all of our carcasses in house which enables us to manufacture them to any size which is perfect for awkwardly shaped kitchens.  We also manufacture kitchen worktops and can pre-cut your workshops in-house including the complicated butt-and-scribe joints and sink cutouts simplifying the installation into your home. From supply of a single kitchen door right through to supply and installation of a complete interior including a new kitchen and bedroom furniture, we do it all under 1 roof.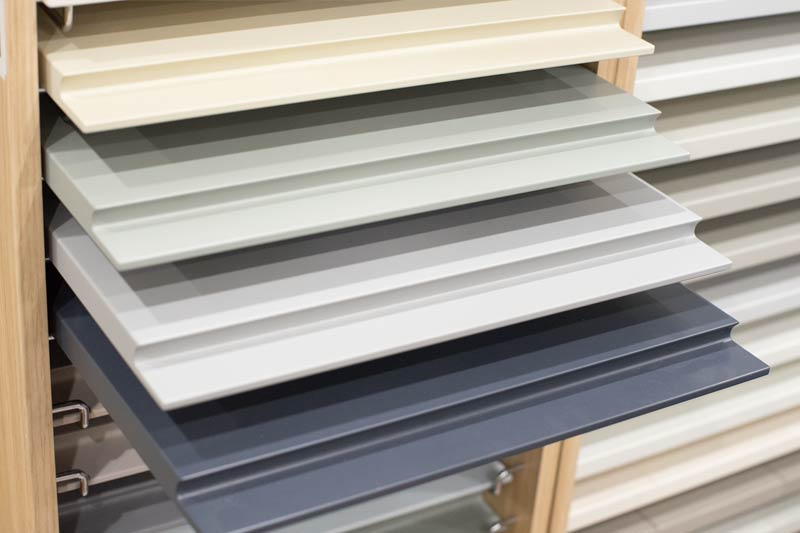 DOORS
We have a massive selection of doors on display in our showroom including our display kitchens and a wide range of samples including gloss, matt, handleless, slab, real-wood, shaker, and all in a wide range of colours.
Our handleless range is available in two different door types; the J door our most common handleless door which a thicker than standard slab door with a recessed groove along the top edge which is used as a handle. Our J doors are available in both gloss and matt finish and are generally a painted finish due to the nature of the door shape paint is the ideal finish. Our other handleless door profile is a true handleless door, the doors are made shorted than the standard door size leaving a recess at the top of the door. An aluminium trim is fitted along the top edge of the cabinets creating a recess along the top of the units.
Our shaker range is available in four door types including real wood, wood effect, simple and plain. Our wooden shaker doors are available stained or painted and our other shaker doors can be finished in a wide range of colours.
Our slab doors are available in a range of fabricates including painted, acrylic, and coloured board with a 3mm edge banded edge for a hard wearing high quality finish.
Worktops
All of our display kitchens have different worktops installed to give you a feel for what is on offer and how different worktops work with different kitchen styles.
We also have a huge range of worktop samples from all type of materials including Corian, Granite, Marble, Wood, Quartz and textured Laminate. All of our worktop types can be supplied in a huge range of colours and styles giving you an unlimited choice of options for your new kitchen or alternatively as replacements for your current kitchen.
We offer our kitchen worktops as part of the supply and installation of a complete kitchen or alternatively as a supply only product. Kitchen worktops are one of the most difficult products to install on any kitchen due to the complex joins and accurate cuts needed when installing sinks and other items. We offer a cutting service for any kitchen worktop which can include cutting to size, cutting out holes for utility items such as sinks and all cutting of the complex joins needed to join laminate worktops. We can also take care of any edge banding required when fitting laminate worktops.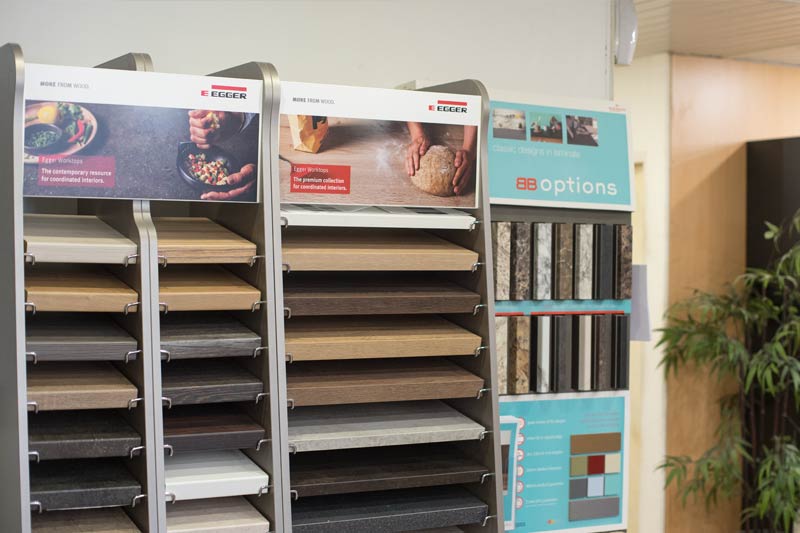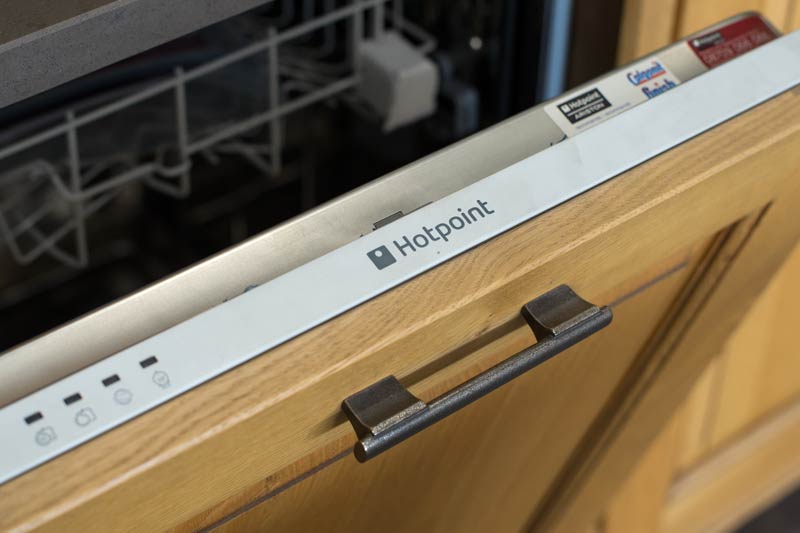 Appliances
We offer a complete range of appliances from a range of different manufacturers to suit all budgets. All of our display kitchens are fitted with cookers, hobs and other appliances to enable you to check out the different options available and how they work within the cabinetry of our kitchen ranges.
On top of the appliances on display in our showroom, we have partnerships with many white good manufacturers.  We have many catalogues in our showroom containing all of the latest appliances that you can chose to be installed in your new kitchen.
Kitchen Displays
We have a number of kitchen display showing what can be achieved with our product ranges including various different styles such as modern, traditional, shaker, handle less and much more.
All of our kitchen display feature appliances as well as different internal configurations so that you can get a feel for what storage options are available. Custom internals for storing difficult items such as mops and ironing boards are all available and can help you to achieve your dream kitchen.